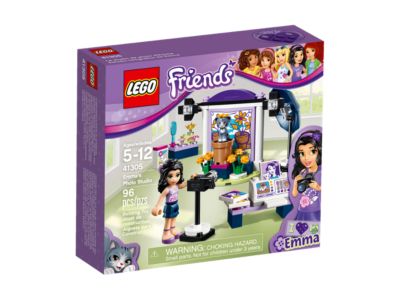 Durability four stars 
 The pieces do not stay together very well. For example, whenever you try to put the pet in or on the flowerpot as suggested in the pictures everything around it collapses including the pot.
Play quality three and a half stars 
The pets are adorable as are the little attachments you can put on them. The pictures and the camera are really cool but everything is so small and precariously connected that, whenever you try to play with it, things fall over and fall apart.
Safety five stars
Definitely for children past the age of putting things in their mouths. Unfortunately, kids tend to bite the pieces apart. Don't leave them on the floor where you walk.
Age interest four stars. 
My four-year-old granddaughter has been able to put together Legos in the past but this is definitely for five and up. The instruction book did not have enough detail. I found some pieces were challenging especially the light reflector and the photo printer. Small children will be fascinated by the little pieces but frustrated by the fragility.
Storage and portability four stars 
 It can all fit back in the box if you take it apart but you'll have to put an elastic around it. In all likelihood the pieces will most likely mix in with all your other Legos. It's small enough to fit in your purse if you're bringing it to a special event to keep a child busy. If you want to keep it all together, I suggest putting the pieces in a ziplock bag before putting them in the box.
Price four stars
$13.94 USD on Amazon.
$12.99 CAD at the lego store.
$11.17 CAD at Target.
$10.00 USD at ToysRUs.
Friends Emmas photo
Durability
Play quality.
Safety
Eight interest. I thought
We
This was affordable and worth the price.