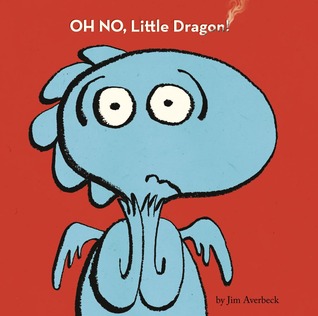 "Little Dragon had a spark in his heart, so he could huff and puff and…" So begins an endearing tale of a child Dragon who rejoices in the use of his fire. He sets his toy pirate ship on fire in the bathtub and, by cannonballing into the water, douses the fire. Unfortunately, at the same time, he also douses his own ability to shoot flames. He tries a series of strategies to restart the spark in his tummy, none of which work. When he cries, his mother comes and comforts him.
"Why are you crying, Little Dragon?" Mama asked.
"Because," Little Dragon said, "if I don't have my flame, you won't love me anymore."
"Oh no, Little Dragon," Mama said. "I could never stop loving you because YOU are the spark in MY heart."
This relights the spark in his tummy.
This reassuring tale shows children that they are loved whether they are capable of great feats ornot. The story is both humorous and charming.
Parents and children can discuss Little Dragon's strategies as the story unfolds, possibly imagining original ones of their own.
The illustrations are simple and casual with only the dragons in color. However, Averbeck capably portrays Little Dragon's emotions using simple lines.
A lovely little book for preschoolers and kindergarten aged children. A perfectly delightful book with which to end a month of dragons.
Click here to buy Aurora Plush 14″ Blue Dragon with sound