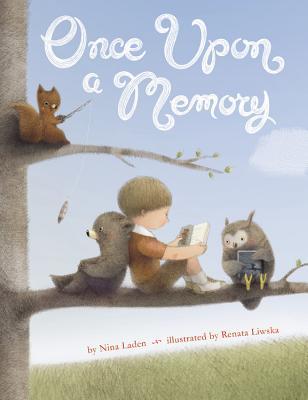 This unusual, compelling, and poignant book will have you looking and thinking in a different way. It begins, "Does a feather remember it once was a bird? Does a book remember it once was a word? Does a chair remember it once was a tree?" There is a sense of wonder, and sometimes loss, to the things the little boy considers.
The story lends itself well to a discussion of beginnings, changes, and cause and effect. The words are lyrical, even poetic. This beautiful book pulls you in and leaves you feeling that you have been touched by something precious.
The illustrations are soft drawings using pen (with hash marks) and pastel colors. The characters are gently expressive and endearing.
This is a book that will be loved by the adult as much as the child.
BUY Once Upon a Memory